Since 1896
Scandinavian
Bathing Traditions
Swim with the majestic view of the fjord and the Kvinnherad alps – both inside and outside. Here you can lean back at the outdoor pool or take a refreshing dip in the fjord. The warmth of the sauna awaits.
The pools and saunas are for overnight guests and guests who have booked spa treatment. A spa treatment includes a visit to the pool and saunas.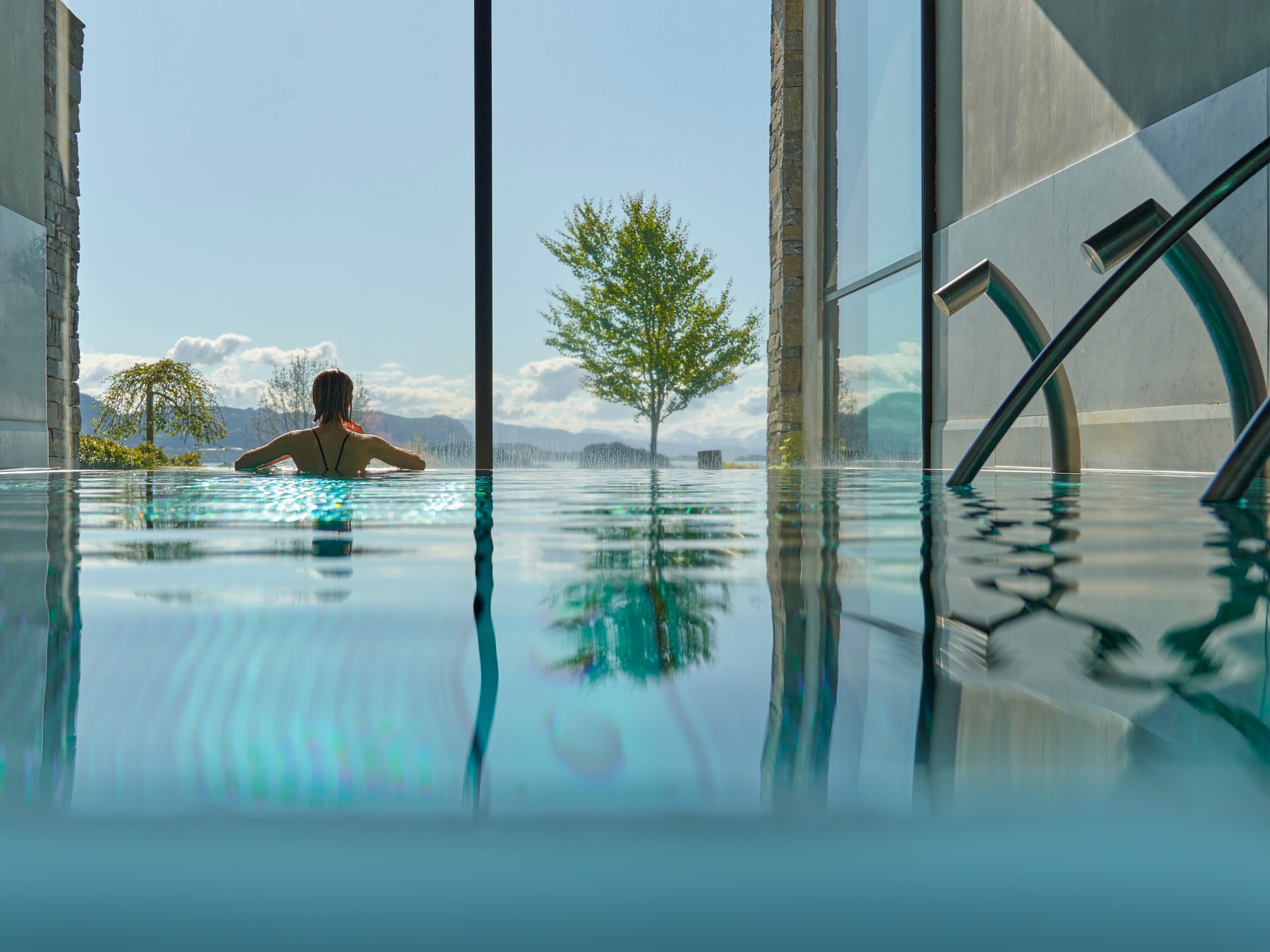 Pools & Saunas
Immerse yourself in the water with nature just in front of you. As people have done at Solstrand for 125 years.
All children are welcome in the pools and saunas. The exception is Fridays and Saturdays between 18:00 and 22:00. Then the pools and saunas are reserved for guests over 18 years. 
Swimming pool
Heated outdoor pool
Therapy Pool with massage jets
Finnish sauna
Steam room
Sanarium
Cold plunge pool
Lounge chairs
Fitness senter
Staircase leading down to the sea
Pebble beach
Outside
Outdoor Pool
Feel the Western coastal weather against your face while the water warms your body. Relish the sun or the starry night sky. Push off into a swim or find tranquility gazing into the open landscape.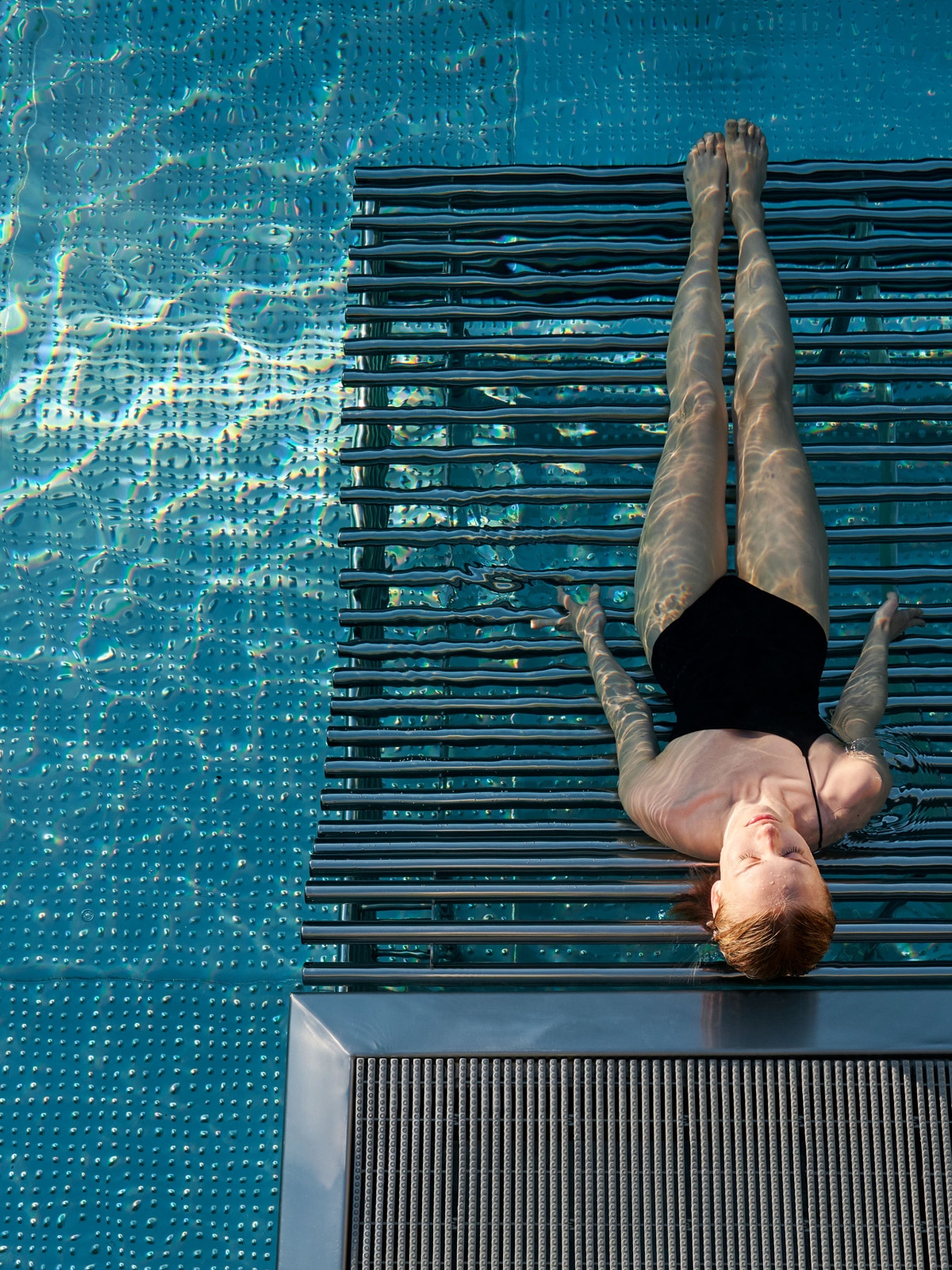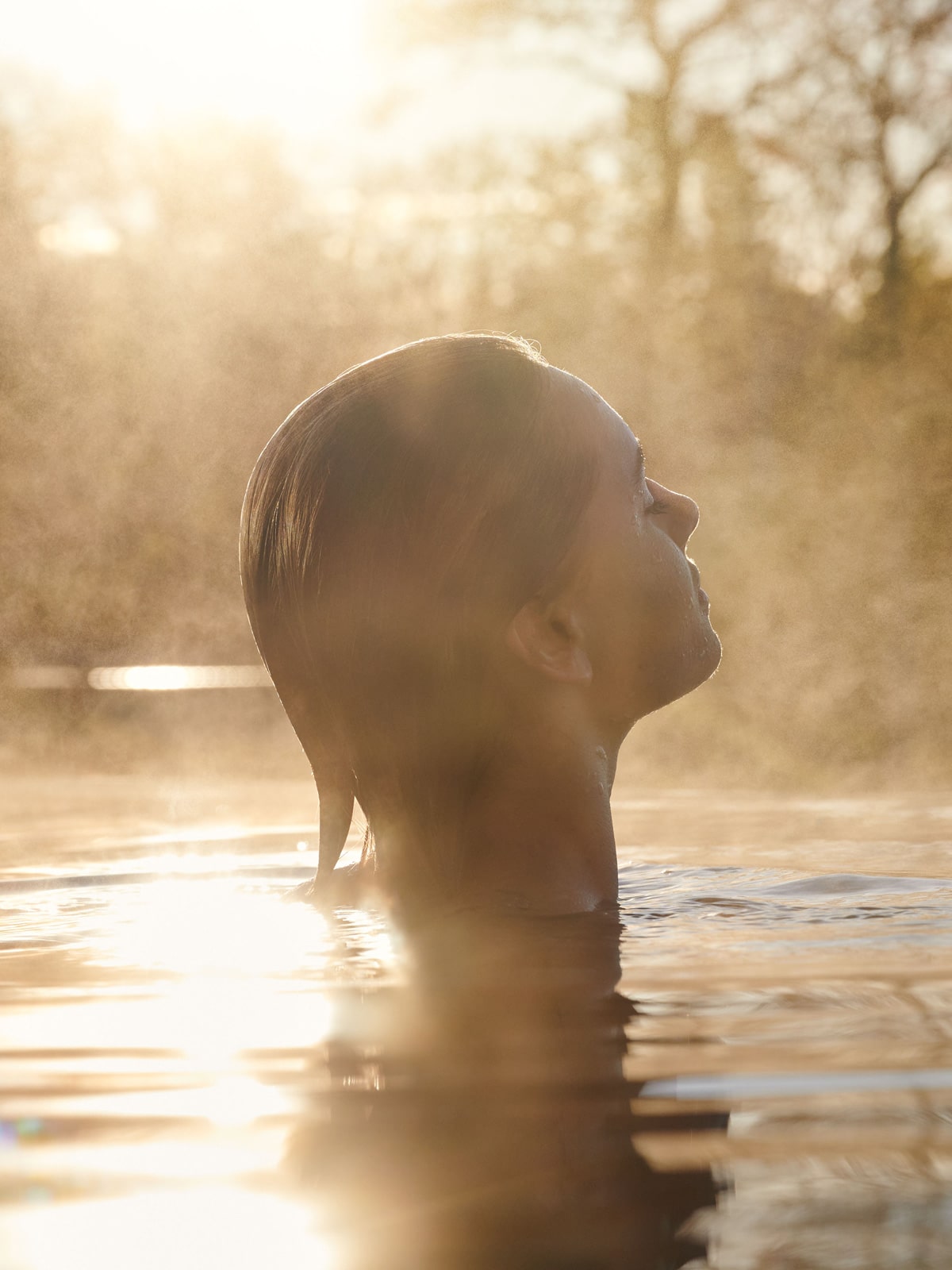 inside
Therapy Pool
Lean back against the massage jets in the warm therapy pool. Can you feel the tension slipping away?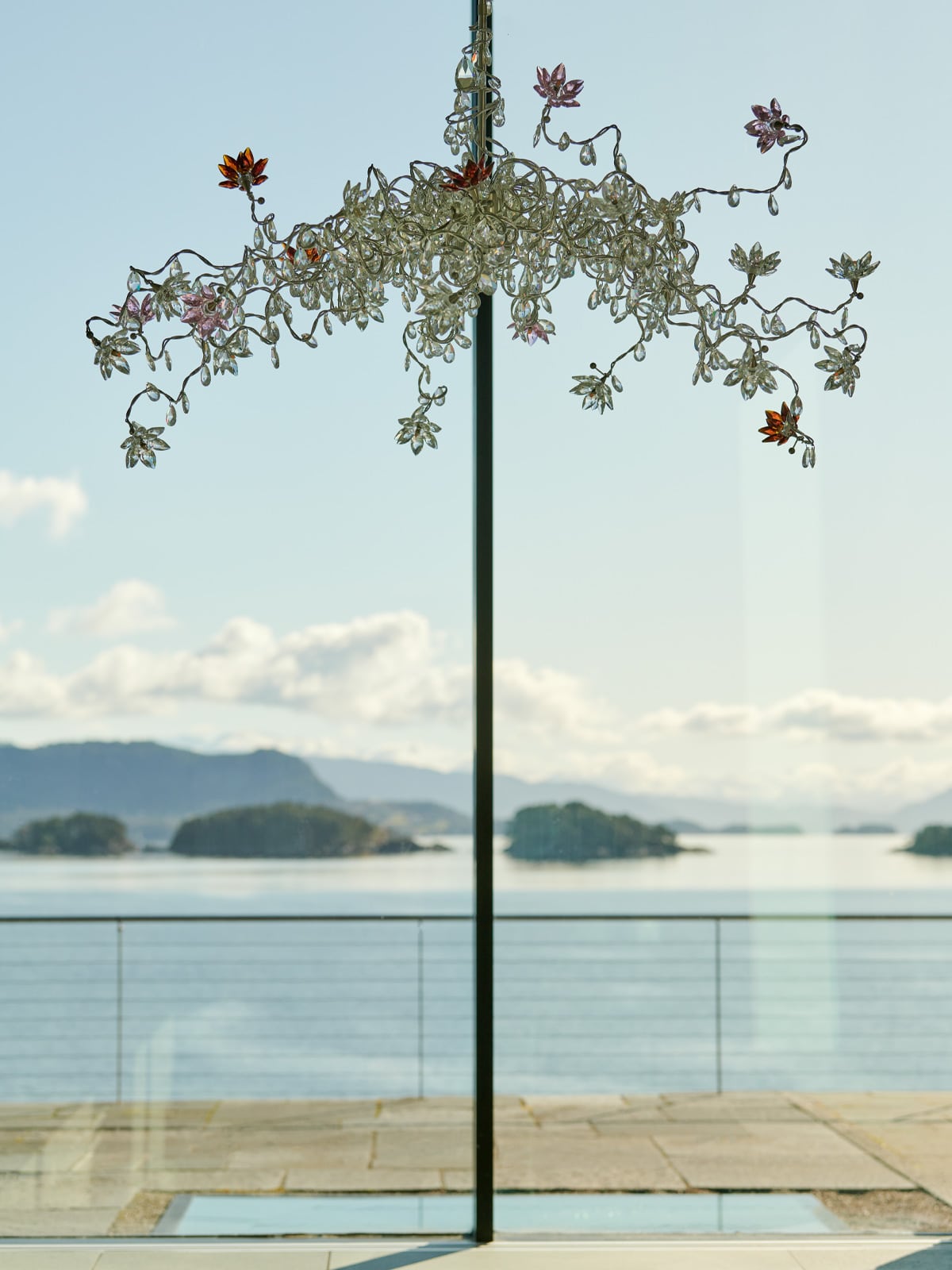 inside
Swimming Pool
Training laps in the morning. Family time throughout the day. One last round before nighttime. The indoor pool has room for everyone.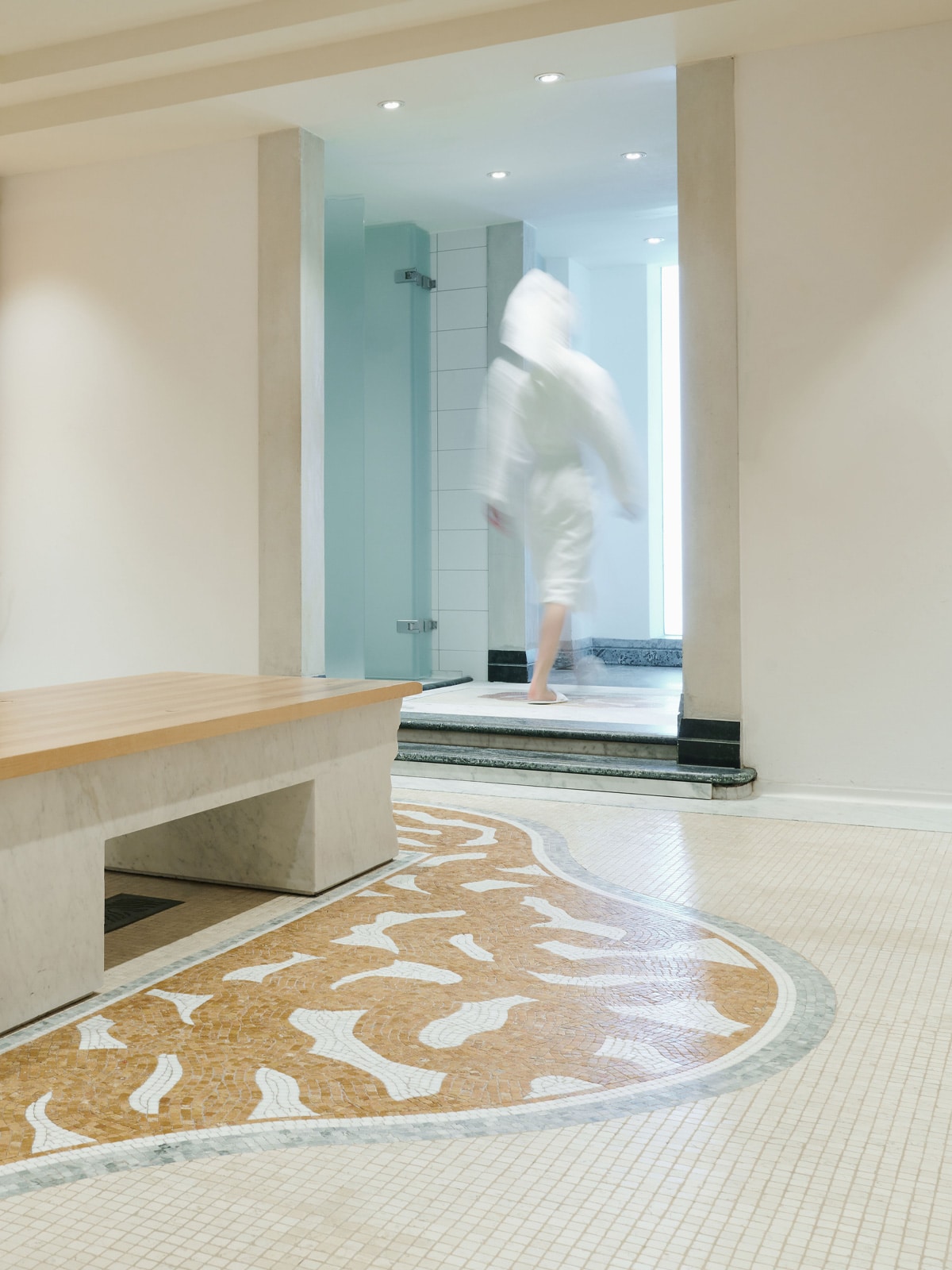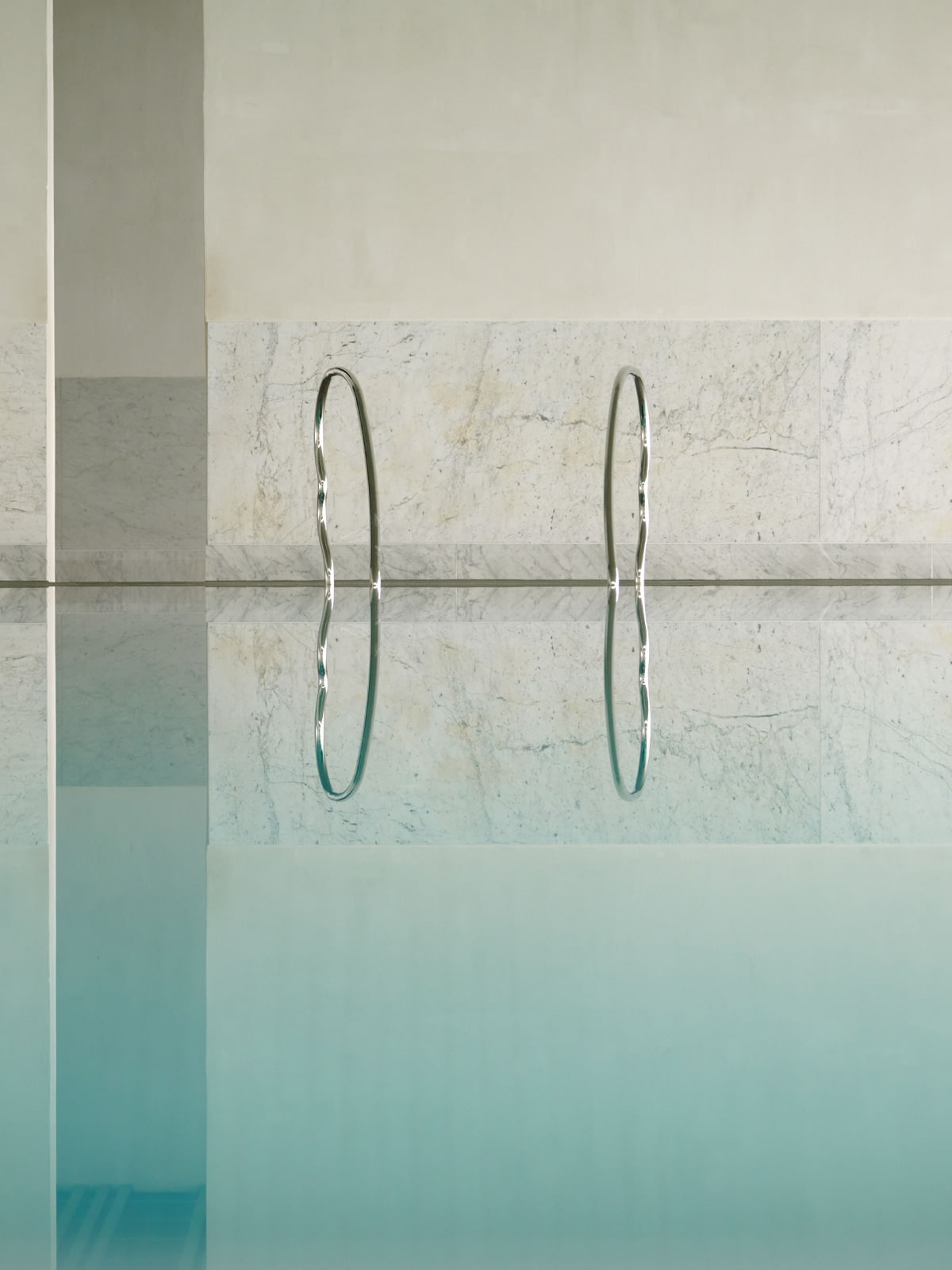 outside
Fjord Swim
At Solstrand we swim in the sea year-round. You can stroll from the pools and saunas indoors right to the fjord. A staircase elegantly leads you out – or you can wade along the pebble beach.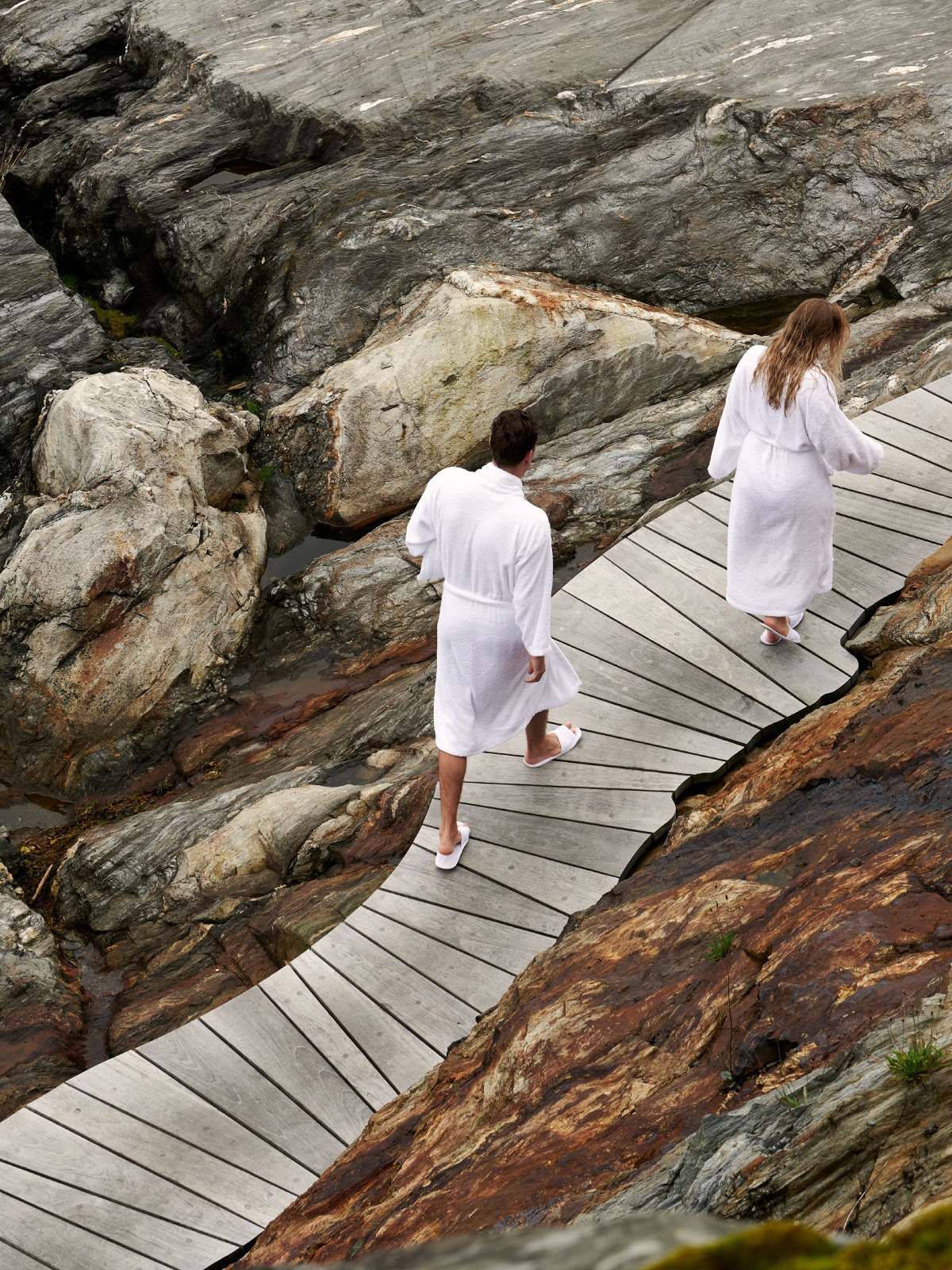 inside
Sauna
Feel the warmth embrace your body and find peace in the view of the fjord landscape. You can choose between a Finnish sauna, steam room and sanarium – ideally after a dip in the cold plunge pool.
inside
Cold Plunge Pool
The cold plunge pool is invigorating. It stimulates the polarities of the bathing experience. Take a breath. Lower yourself in. The reward of the sauna awaits.