Food & Drink
White tablecloths. Lit candles. The fjord and the mountains right outside. The stillness descends around the table: fresh fish and shellfish from Bjørnafjorden and the sea. Lamb that has grazed along steep mountainsides. Fruit and berries from lush fjord branches. Life along the coast inspires us, and the season's produce determines the menu.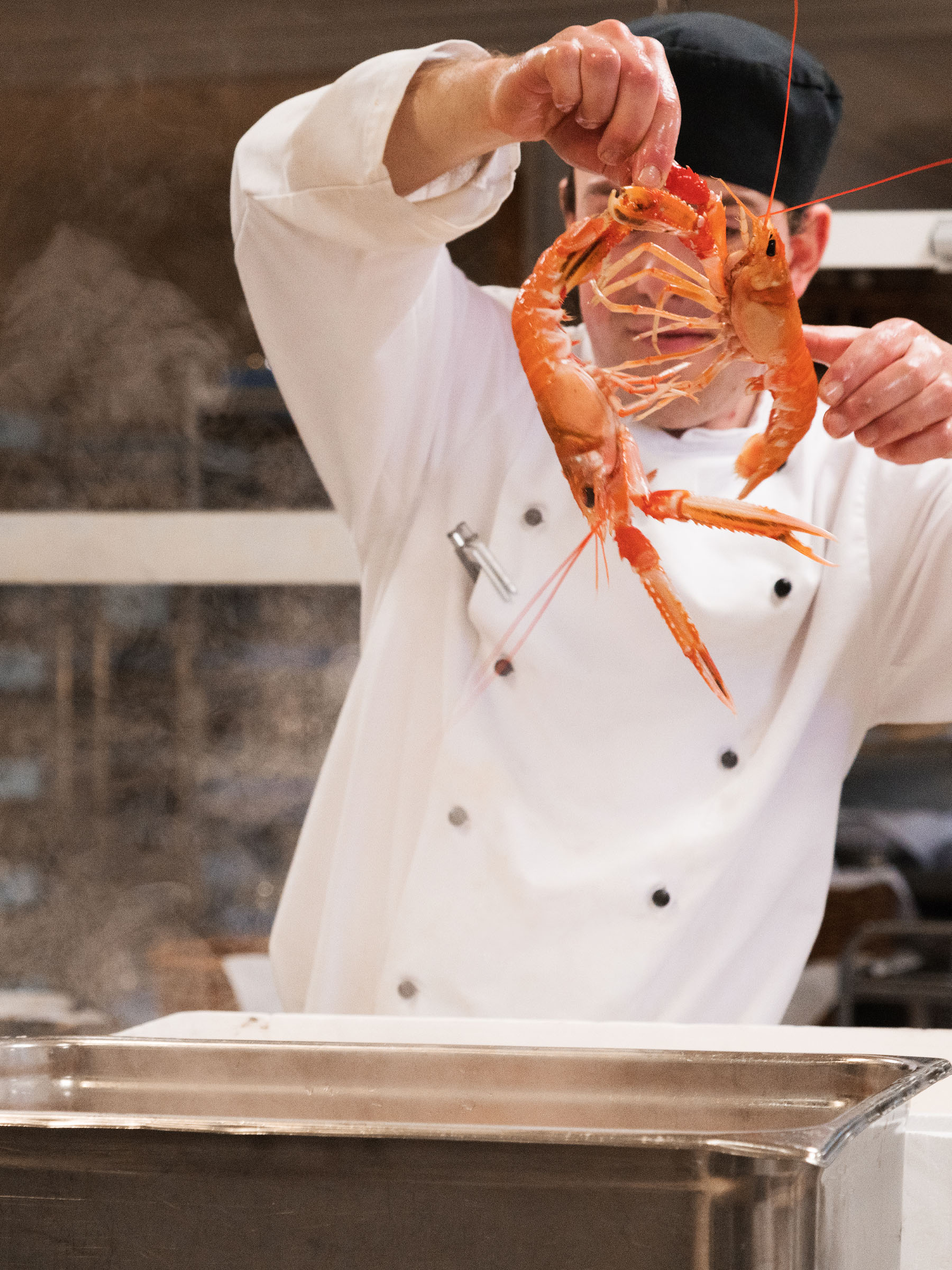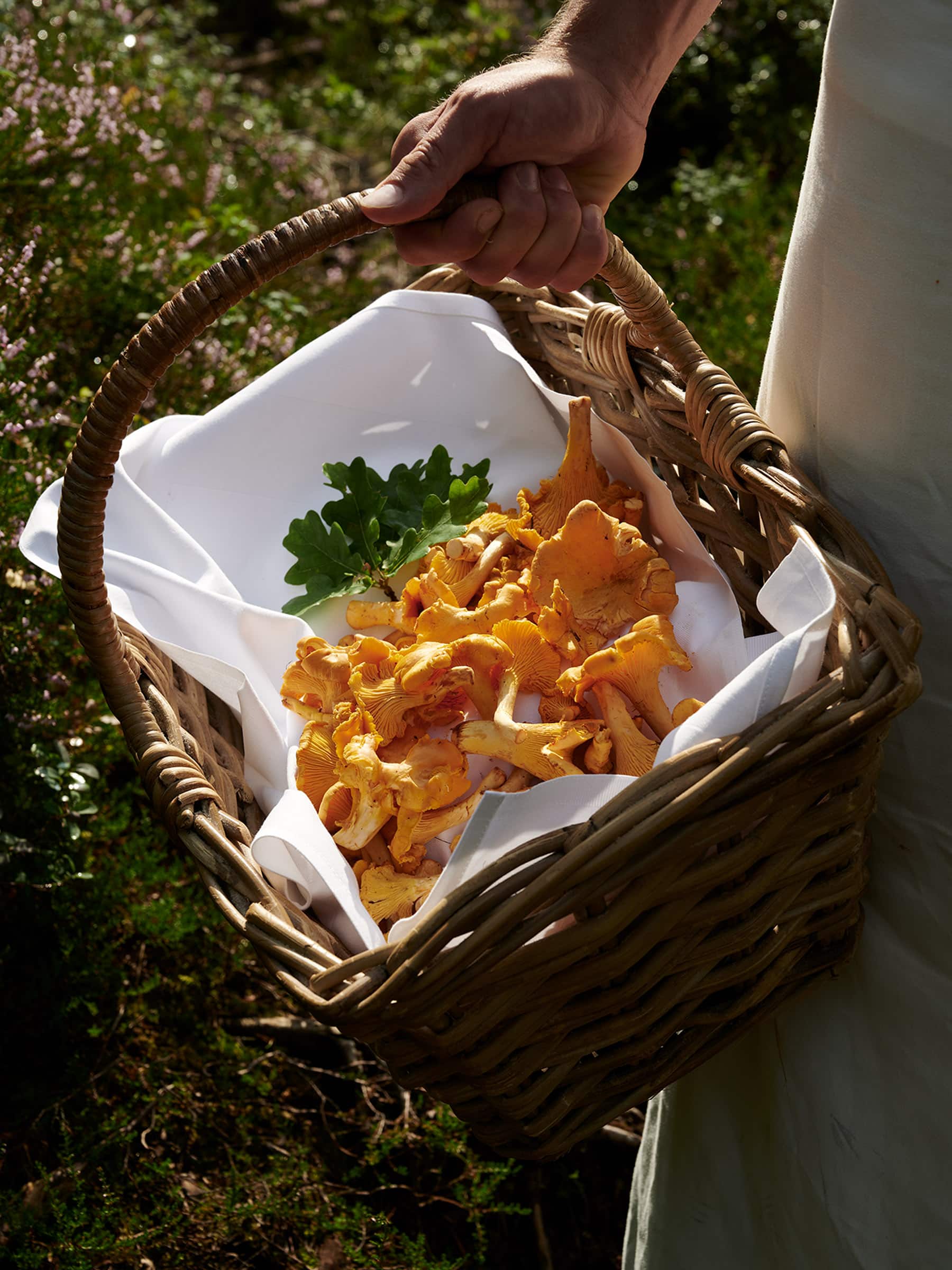 Breakfast
Monday-Friday 07.00-10.00
Saturday and sunday 07.00-10.30
Welcome to a breakfast table with friut, fresh bread and quality cheeses. We serve warm and cold dishes, ham and cheese from Fana, apples and juice from Hardanger and eggs from the neighboring farm. Good morning!
Evening menu
Each night the kitchen presents a three-course menu based on the season and its offerings. Mountain, fjord and sea are at the core of everything we serve. We like to impart new flavors, just as the traders and mariners have always done.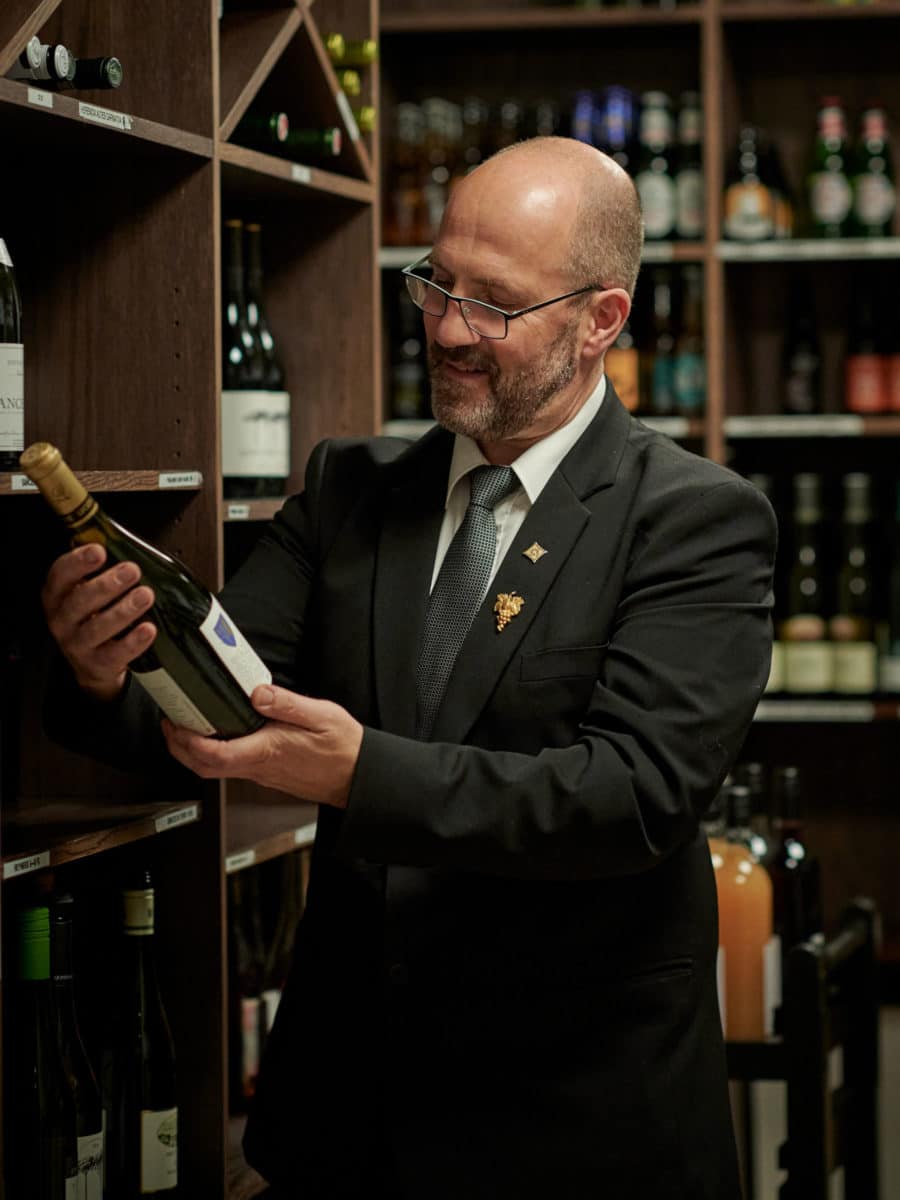 Drink menu
Our sommelier and restaurant manager, Tomas, recommends wine for our daily evening menu. In the drink menu you will find other selected wines, local beer, cider and a good selection of non-alcoholic options. Should you prefer vintage wines, you will find these in our cellar menu.
Download:
Lunch
Monday-Friday 12.00-14.00
Saturday and sunday 13.00-15.00
For lunch we serve a nice and healthy three-course menu which varies with seasonal ingredients. The menu consists of a light salad, main course and dessert.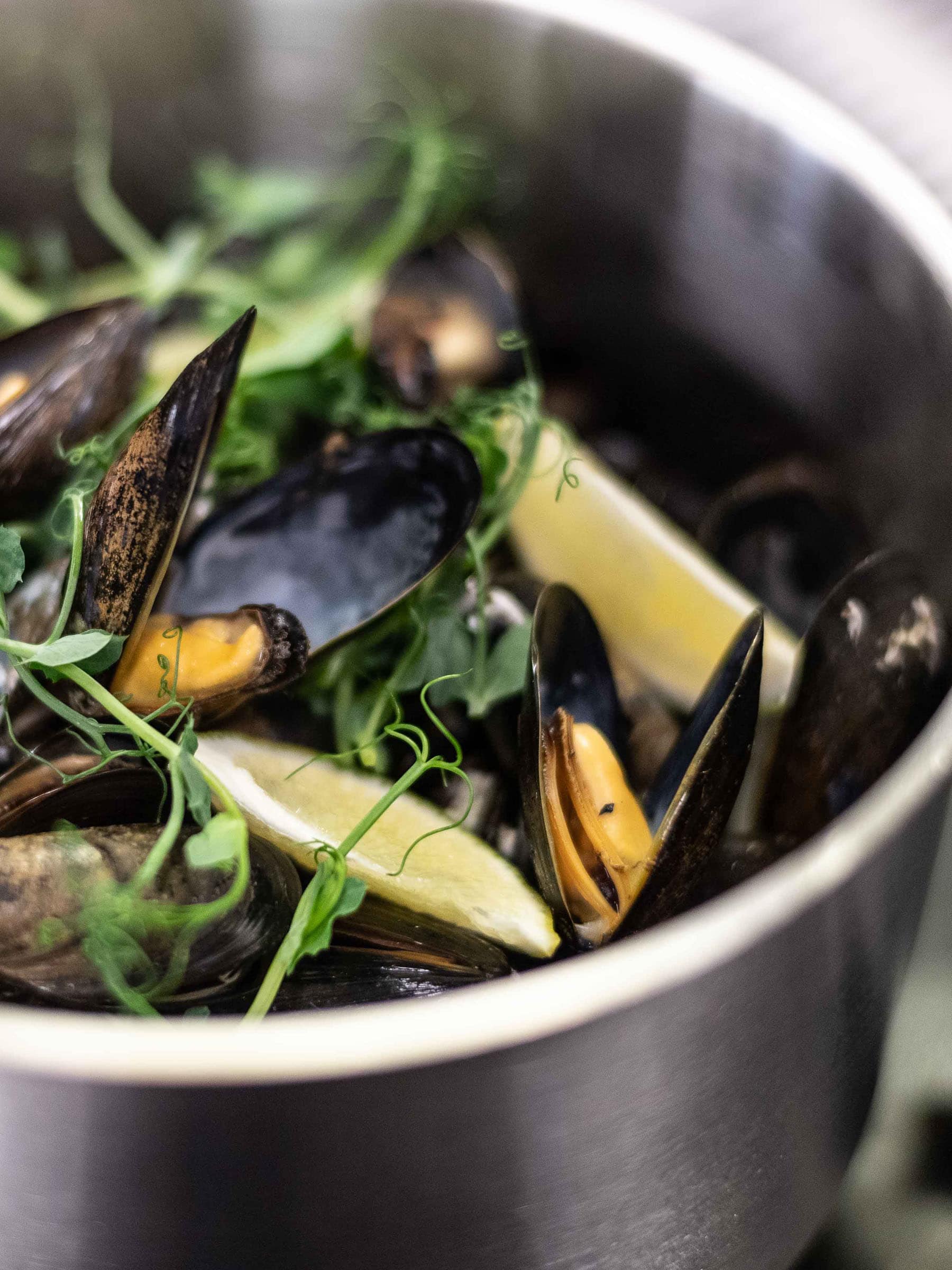 Light Dishes
14.00-18.00
Outside of the set mealtimes we happily serve light dishes in the sitting rooms or garden.
Menu
Sandwich
Dessert
Children's menu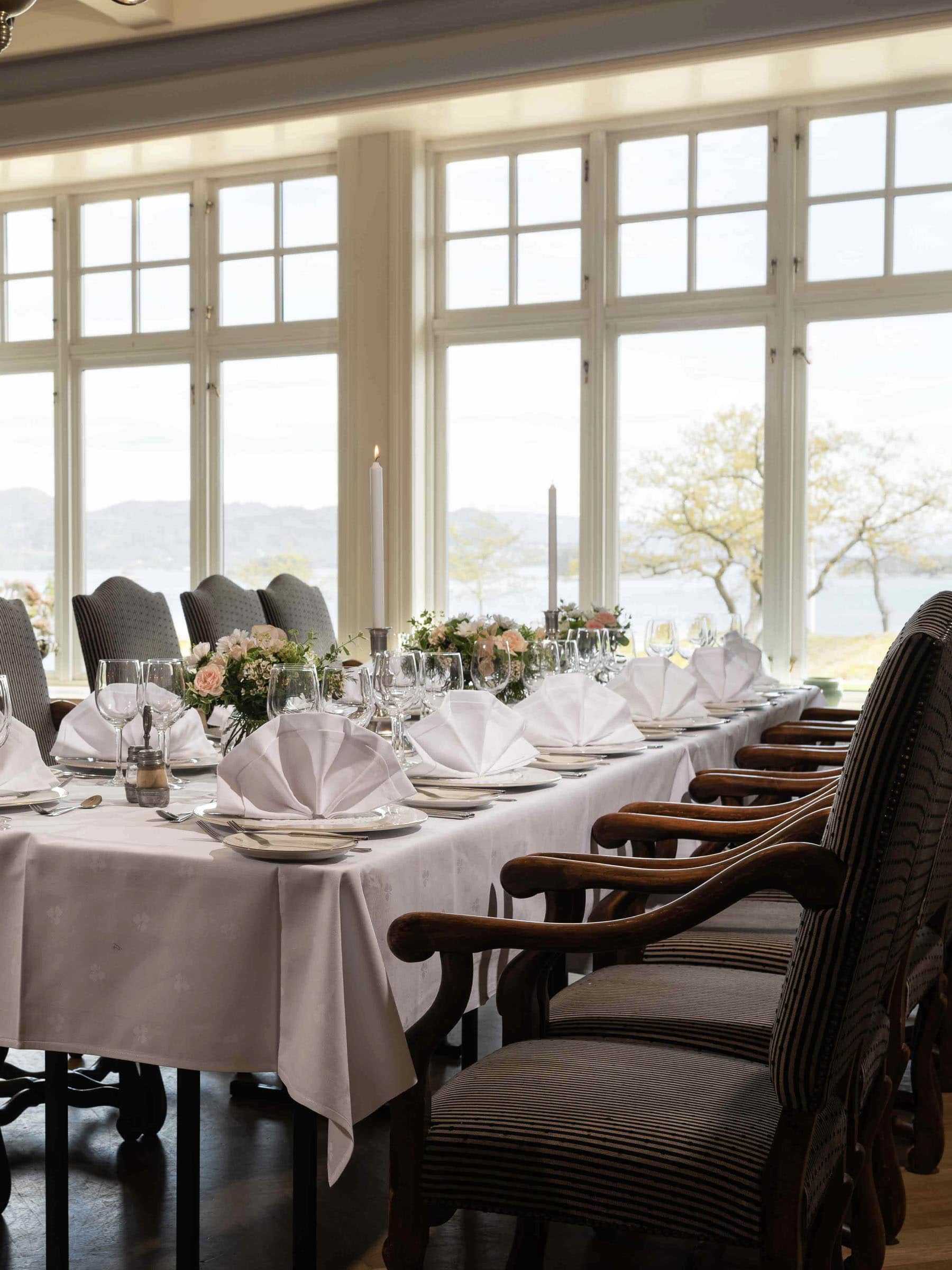 Events
Those native to Bergen and Western Norway have celebrated special occasions at Solstrand for several generations. We assist in facilitating a memorable stay – and perhaps the beginning of your own tradition?