Seasonal treatment
The seasonal treatment is specially adapted to the season's temperature and environment. We adapt the treatment and products to the skin's needs throughout the year.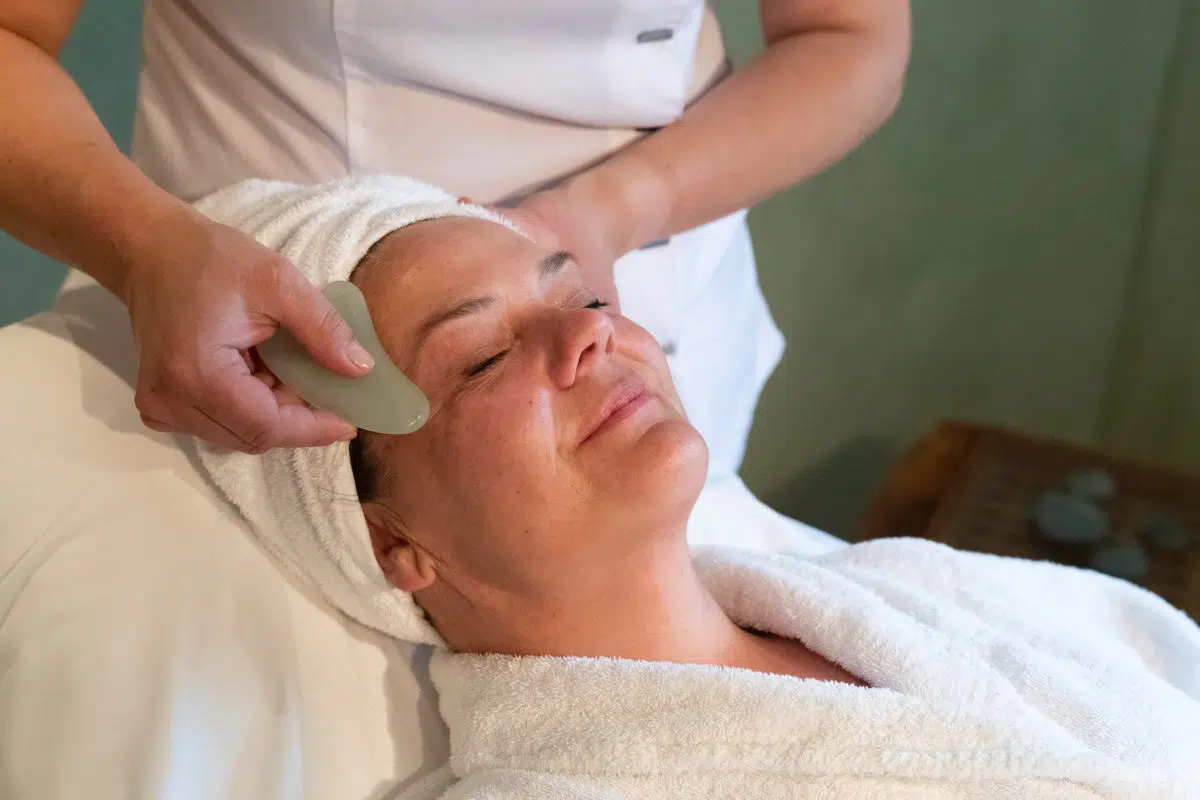 This autumn: Gua sha facial cure
Duration: 50 minutes
Price: 1120 kroner

Start the autumn with a moisturizing Gua sha facial treatment. The treatment has a firming effect and gives the skin a new glow. Although we are grounded in the Nordic tradition, we draw from therapeutic practices from around the world. Gua Sha is a relaxing face massage which has been used in traditional Chinese therapy for over 2000 years. The products we use are both vegan and organic.
The treatment includes:
· Facial cleanse and peel
· moisturizing face mask
· Gua Sha massage with jade stone (face and scalp)