Welcome to your spa day at Solstrand.
Escape your daily routine from the moment you drive down the hill to the hotel and see the landscape open up. Here is a guide to help you get the most out of the day. Maybe you'll come home with a sense of tranquility and contentment that you haven't felt in a long time. Then you have experienced what we call a "golden moment".
Everything you need to know
• The day spa is open from Monday to Friday.
• Treatments may be booked online (minimum 50 minutes per person).
• Entrance to Solstrand Pools & Saunas is included in the cost. We recommend a visit before your treatment.
• Upon arrival, go to the hotel reception.
• Towels, slippers and a bathrobe are provided for use during your stay.
• You can order lunch in one of our lounges.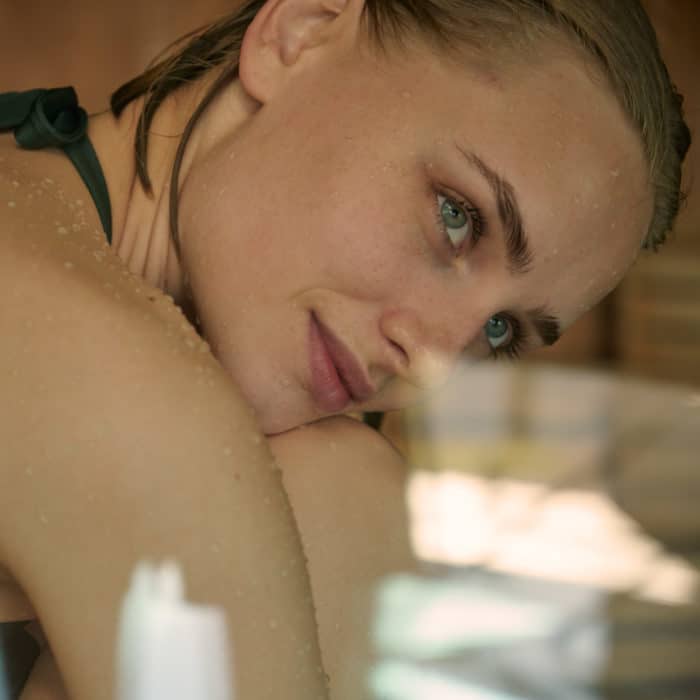 Meet at the hotel reception.
You are given slippers, towels and a bathrobe to use during your stay. The dressing rooms are just a short walk from reception. If you would like to visit Solstrand Pools & Saunas, you'll need to bring swimwear. Before going to Solstrand Spa, change into dry underwear and a bathrobe. For some treatments, we recommend wearing disposable underwear. If needed, these will be provided for you.
INCLUDED IN THE TREATMENT
Entrance to Solstrand Pools & Saunas
Swim with a view of the fjord, inside or outside. Spend time with nature. Lean back in the therapy pool and visit the different saunas. You can cool down in the cold plunge pool before seeking warmth again. Tempted by a dip in the sea? Follow the underground passage to the shoreline and let the fresh, salty water encompass your body. We have made it possible to swim outside in nature year-round, with a swimming dock and several stairways for safe, convenient access to the sea..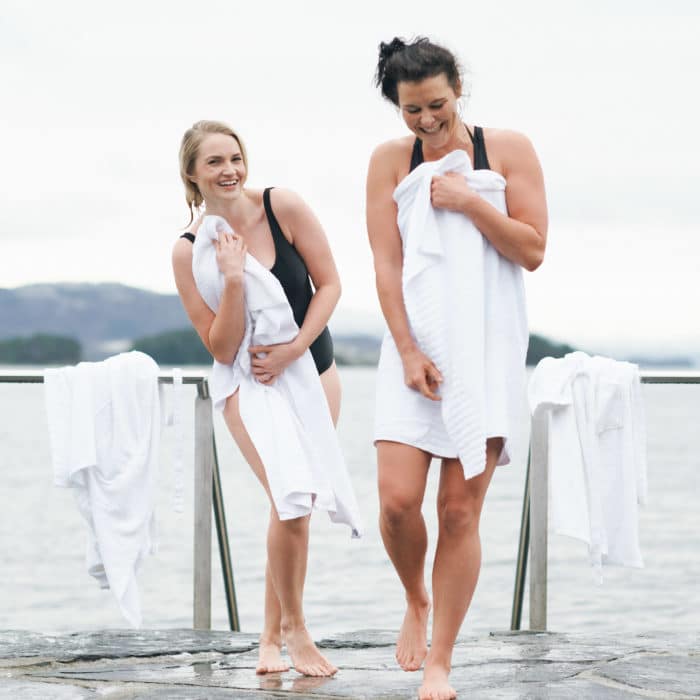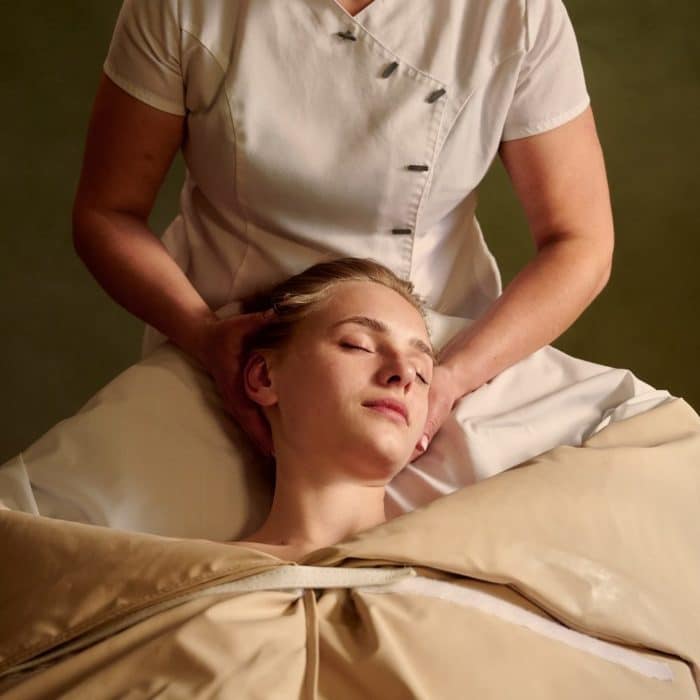 a tranquil look within
The spa treatment
Change into dry underwear and a bathrobe. You will find the spa upstairs toward reception and through the glass door to the left. Going from the open, welcoming pools and saunas, amidst water and nature, you can now turn your gaze within. Indulge yourself in tranquility within cozy, subdued surroundings. The spa therapists will tell you about the treatment, and will give you some peace and quiet to enjoy the session in silence.
extend the experience
The meal
Don't leave us hungry. After your spa treatment you can enjoy a fresh lunch in one of the classic lounges. Perhaps a salad from Toppe with mango and avocado, or a sandwich with smoked trout from Hjønnevåg. If breakfast or dinner is more suitable, you are of course welcome to these seatings as well.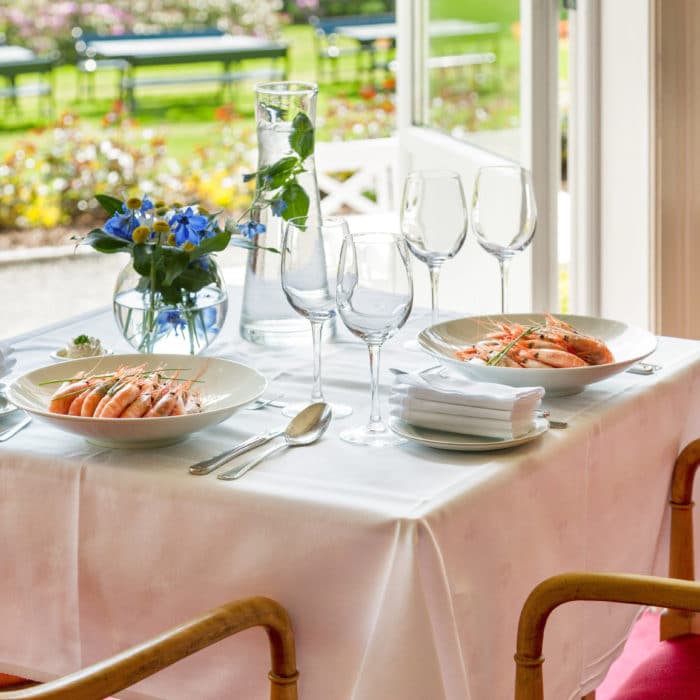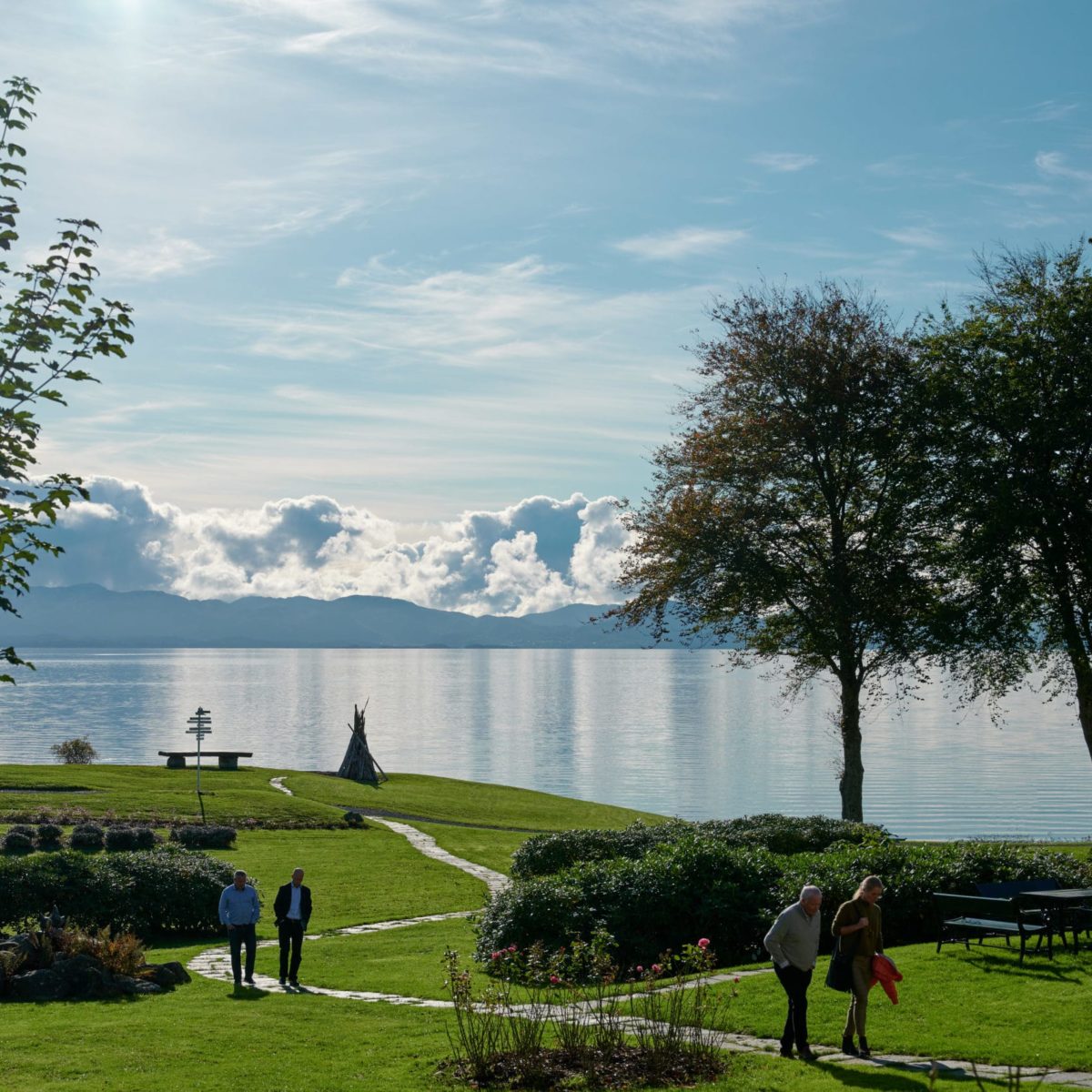 Go on a walk in the garden and along the water.
The nature
Let the food digest while you go on a walk through the garden and along the shore. The paths are prepared for foot traffic all year round. You will find several benches with a view facing the fjord, which are invitations to serenity and reflection. Feel how the weather greets the body. Set your gaze on the horizon and rest, in contact with nature and your surroundings.
Welcome back.
We often quote Swedish author and journalist Katarina Swanberg when she describes good health as a beautiful art:
"It is a pursuit of harmony and balance through exercise, relaxation, treatments and nutritious food – a healthy soul in a healthy body"
If you follow the recommendations for a day visit with us, you're checking all of these boxes. Take that feeling home with you. Enjoy it. And welcome back.